Easiest Way To Build Up Your Website build up your website
HOME >> Websites and Web Designing
---
gates
As I find set up the website with dreamweaver is really mass work, I just try some easy way to build the website.
1.login mysitbuilder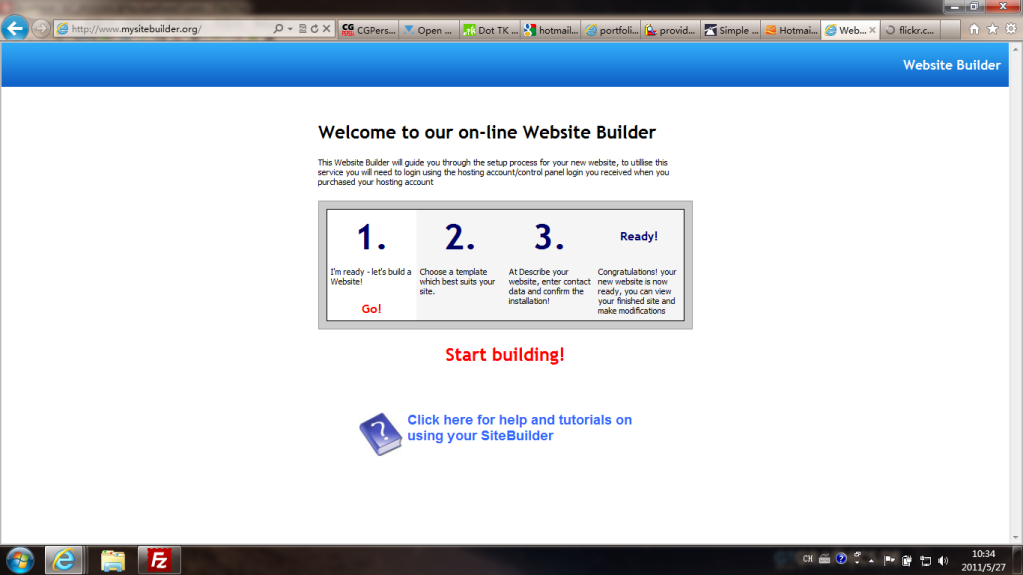 2.login with your ftp in mysitebuilder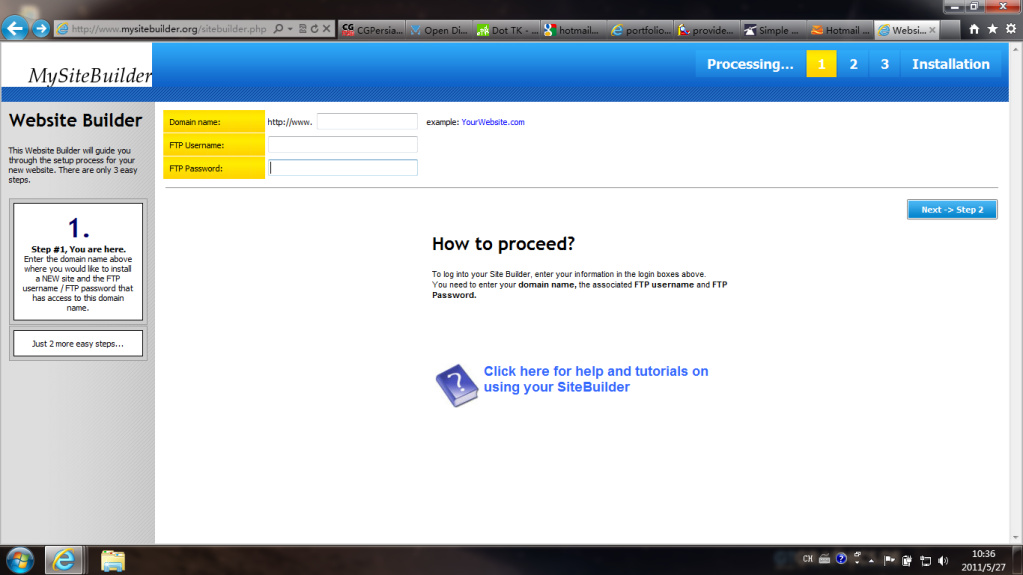 3.select your template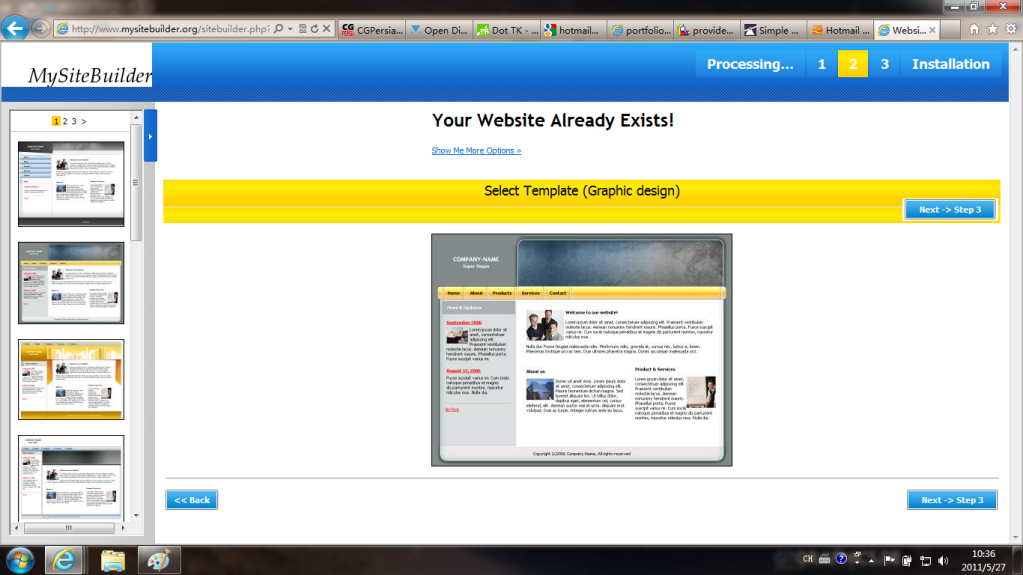 4.install your website..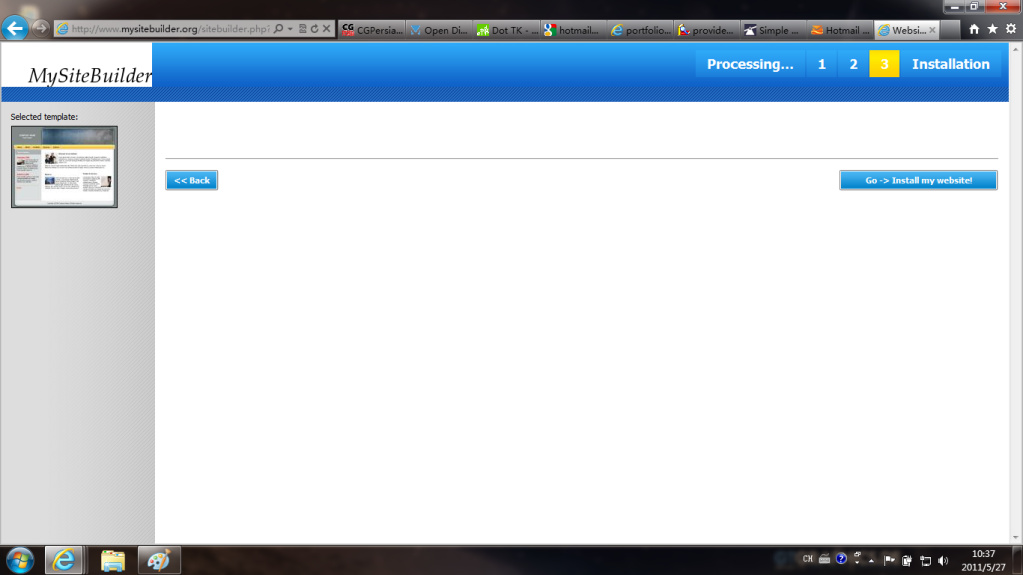 5.That's it .



Now you could add new things in mysitebuilder to your own website
---
Xamire
I'm going to give you some huge advice, that I wish someone would have given me years ago.
Use a CMS (content management system) or a Blogging system!
You'll have a gorgeous website, and you won't have to know how to code anything.
You install, hook it to an SQL server, and bam.. you're ready to tinker around with settings.
Go with Wordpress first, then work your way into Joomla or Drupal (I suggest Joomla as it's easier than Drupal).
Joomla.org
Wordpress.org
They're 100% free, and both systems have thousands of free (and paid for) extensions that add TONS of functionality.
You would have to be a good coder, and spend years, and years, to make something this good. Give it a try. The "make your website
online right now" auto site makers are terrible. The websites generally look awful, and you have almost no functionality. (as shown in opening post pictures)
Use the forums on those websites, and the documentation (if needed), and use Youtube to watch some videos, and you should
be up and running in no time, with a site that looks like a profession built it (because they did). Joomla and Wordpress get millions
in funding every year, to make these open source, free of charge systems. Use them.
---
glasamrevlo
I agree with your advise Xamire, and I agree about the Joomla, but I went down the Drupal route, as I'm Georgian and drupal has a better multilingual support.I have just started using drupal and find It ok, don't know whether it is as flexible customising as the Joomla though.
---
Ahsaniqbalkmc
I'm going to give you some huge advice, that I wish someone would have given me years ago.

 

Use a CMS (content management system) or a Blogging system!

 

 
A couple of years back, when I was a real newbie in the web development stuff, I also looked for easier ways of getting my website together. Though I knew some HTML and a bit of CSS before I developed my first professional site, but the amount of effort I had to put in to assemble every single page was hugely troublesome. And if I had continued that way, I wouldn't have been able to earn enough from my website to cover all my online and offline expenses and save some for the future.
It was a fellow member "@starscream" right here at Xisto forums who told me that I should give up on programs like frontpage, dreamweaver and blah blah blah. He said that I should go for a CMS and wordpress is the best option as it is easier to learn and once you understand it, you can do really fancy stuff with it. In addition it has a great community that would help you troubleshoot every possible issue you come to face. I tthink that my shift from "code-everything-yourself" to "just-write-content-yourself" was the most significant event in my web-development career. And as I have passed through every single phase of it myself, I would recommend it to everyone who has a content website.
The best thing about it is that it shifts your focus from coding to the actual content of the site and for content based website, the content itself is the most important thing and should receive the greatest attention.
---
Quatrux
Yes, I agree, one of the easiest ways is to use somekind of a sitebuilder, which works online, like google pages used to work, but a much better solution is just to use a CMS or wordpress which can lso be not just a Blog website, you just need to use some plugins to achieve it.Also, if you don't have a hosting account, you can just use wordpress online and they will host you, just that you don't have so much options as installing it yourself on your own server account.
---
Ahsaniqbalkmc
If someone is serious about his website, then subdomain hosting is not the way to go. It is very unprofessional and will prove to be the ultimate hurdle in the success of your website. Especially now when hosting a website is so cheap, I don't think subdomain hosting is the way to go for any reasonable website.It might be good for learners and experiments but not for professional stuff.