How To Fix A Widget Bug In Firefox?
HOME >> Websites and Web Designing
---
web_designer
hi,
recently i was updating my portfolio locally, i wanted to add a javascript code to show my designs in another site i post my work in and show them as a widget in my portfolio. but unfortunately the whole page messed up, and that widget jumped to the top and refused to be in the place i wanted. also it looks like it is floated to the right side and won't be in the left no matter what i did, and all that only in fiefox browser, "my favorite browser

" while in opera or chorm it looks fine and just where i wanted to be. i really don't know why? it is the first time i see such a bug in firefox!! so if anyone have any idea how to fix that i will be appreciated, thanks in advance.
here are a screenshoot for firefox.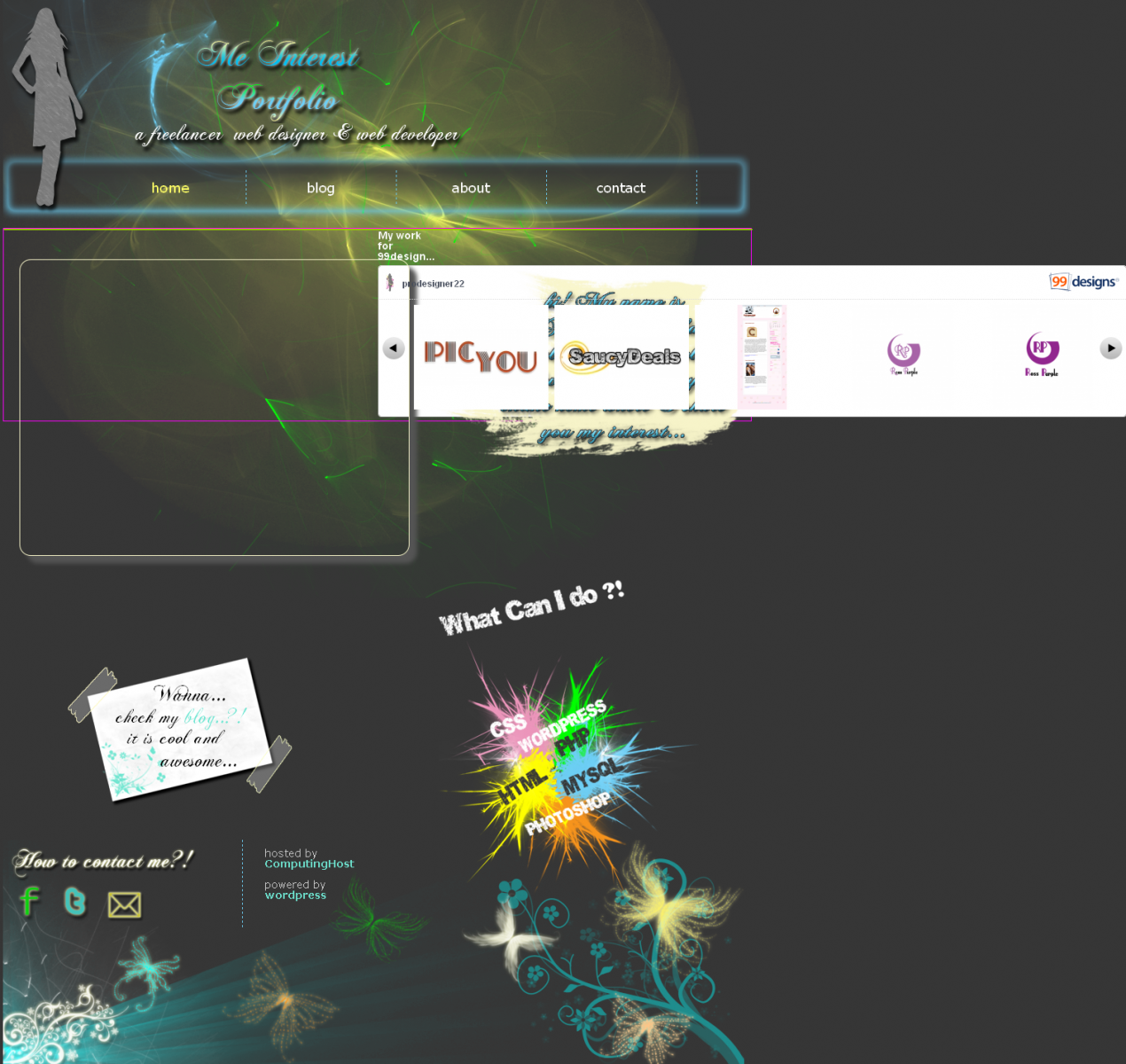 ---
web_designer
hmm seems no one replies me, but it is ok. i fixed it, and i found that it is not a firefox bug or anything, even it looks like that since the site was working fine in many browsers except firefox. but finally i found it is my fault, the whole problem was in divs tag in my code they were working fine but when i added the new script i should change the design. any way, everything is fine now, the problem fixed by my side and my portfolio will be released in a new look soon i hope

.